After having one brown Christmas, I think it's safe to say that we have a 90 percent chance of a White Christmas, making everybody happy as we slip and slide our ass on the way home from work tonight. Folks in Flagstaff had about 15 inches of it already this year. The Question remains if I will ever plan a winter AZ bargain hunt, the answer is not unless I win the lottery. It's a bitch getting up I-17 without snowchains.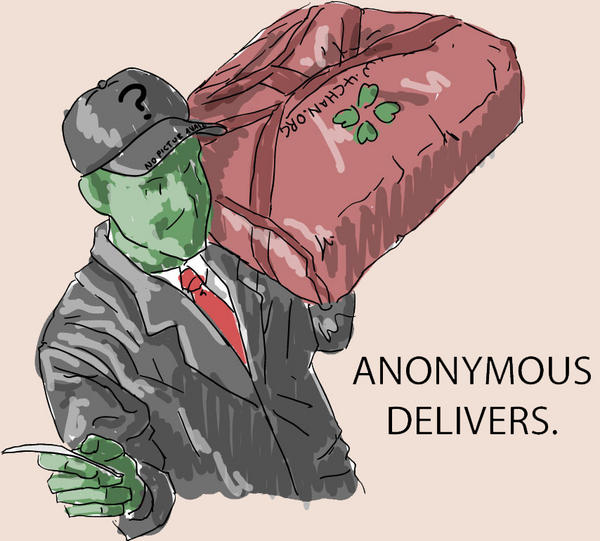 I haven't commented on the tragedy of Friday's massacre at a Newtown school, this is basically a music review site but losing 20 children at the hands of a lowlife sickens me to no end. What was even more outrageous was the beyond belief whacked out tendencies of Westboro Baptist Church planning to protest the children's funerals to which Anonymous finally took control and hacked into their website and published the names and numbers of the offenders folk who continue to spew their hatefill muck on the rest of the world. This may spell the end of the WBC? I doubt it but I think this has served notice that the regular folk has had enough of Westboro and it's time for a dose of their own medicine. And as the picture indicates, Anonymous provided a detail information of each Westboro member down to their job occupation and phone numbers, to which I'm sure all are ringing off the hook. Makes you want to avoid going to Topeka at all. I have never seen such a detail report of who's who Westboro Baptist. I'm happy to report that during the funeral not one Westboro Baptist Church member dared to show up. Perhaps they were too busy changing their phone numbers after all the angry and crank phone calls that they did get. And they are a hate group judging by their actions. Old time poppycock.
http://www.kingjamesbibleonline.org/Matthew-Chapter-7/
Coming up this weekend, the end of the world, or so they say.
For the first time we have cleared 2500 views in a month by month basis and maybe adding pictures and links has something to do with that. For this month it's been over 1500 which ensures over 2,000 views for December and with a couple more weeks left we may hit a record views. Nevertheless, with winter storms fast approaching and bargain hunts all done for the season I will turn my focus on other things off the net and will be busy. Forthcoming blogs include a wrap up of the year and adding more blogs from archives into their rightful place, I started importing the My Space top tens from 2009 and other happenings and that's going to take a while to complete. I was kinda hoping I could do that all at once but Blogspot has a spam rule so can only add so many on a given day. I should be done with that by 2015 way things are going.
Future bargain hunts will be limited to the local HP Book store. Don't know why ours has the best bargains, Madison and Des Moines seems to be picked when I do visit them but even as of this writing I'm still finding great deals and bands (Allen Sherman, Electric Six, Jane's Addiction, Extreme, Mason Profit all come to mind). But with the snows flying around I'll be home remastering some of my band's albums of the past and get them up to date. More about that at a later time.
And the top ten rolls on.
1. In The Mood-Ernie Fields Orchestra 1959 Growing up, I think I had more fun listening to instrumentals on the radio although during the AM era they usually played them before the top of the hour newscasts. More like a R N B outfit rather than a real orchestra Ernie goes into the latter stages of the big band era before going out on his own and putting more rock into the standards. The walking beat comes courtesy of Earl Palmer who played in just about everything back then.
2. Go Down Gamblin-Blood, Sweat & Tears 1971 A band you love to hate BST, started out as a project of Al Kooper and then he got fired from the band he put together. He likes to tell that story on his top ten site. Had the second album on 8 Track and though it sold a ton and became their best selling album, critics slammed it to the ground. Of course you can't escape Spinning Wheel on the oldies station. This song was part of Columbia's massive three record giveaway The Music People which included the full 4 and half minute version instead of the 2:46 edit that became part of BST Greatest Hits. And another 2 dollar cd find.
3. Don't Tempt Me-Richard Thompson 1988 Another two dollar find was a 1988 concert entitled More Guitar to which RT was in fine form and stretching out with plenty of live mad guitar and featuring mad drummer Kenny Arnoff on drums to boot. Due to the length of this album, a couple songs didn't make the final cut (Crash The Party which can be found on the Watching The Dark 3 CD set Hannibal put out in the early 90s, now out of print). One of those direct to DAT efforts that would be issued on CD 15 years later.
4. I Wanna See You Again-KO And The Knockouts 2002 Thanks to Steven Van Zandt who rescued their album and put it on his Wicked Cool label five years later, The Knockouts were one of the better garage rock bands coming from Detroit and Jim Diamond helped shape their sound. Diamond is the ultimate garage rock producer it seems. This reminds me a lot of a punked up Love Is Strange. One of many Wicked Cool CDs that Best Buy threw in the dollar bins earlier this year.
5. Dirty Rotten Bastards-Green Day 2012 The final set of the GD triad of albums released this year, the flame burned out after Billie Joe's Vegas tirade this summer, this was supposed to be released next month. You knew they had to at least write up a six minute medley of songs and tie it into one song.
6. Stop!-Jane's Addiction 1990 Like RHCP, Jane's Addiction is another band that I really have never caught on liking although I have the first 2 albums that they did. Perry Farrell has that love it or hate it whine and Dave Navarro has always been the perfect foil for Farrell's schizo music. Got plenty of airplay on MTV 120 Minutes and Headbangers Ball although JA is not metal. Still not sure what they are.
7. Locked Out Of Heaven-Bruno Mars 2012 Hell I thought it sounded like a Gotye song myself. I don't care much to top forty radio and Bruno Mars is one of those exceptions, he kinda won me over on his Saturday Night Live performance. I also think that I spent way too much time and money going to Best Buy to buy the latest albums of the week as well. Perhaps getting back to my other love as musician might put a stop to that too. You cannot believe how much trouble typing this top ten out is this week. Thank God for spellchecker.
8. Two Way Traffic-Status Quo 2011 It's hard to keep up with the Quo news since nobody in the US cares about them but Matt Letley after 12 years decided to move on since the Quo is reuniting with the original drummer and bass player for a 2013 UK Tour. This remains a Crabb favorite track from last year's album.
9. Kid Ego-Extreme 1989 They were actually pretty good, and most of their albums are a good time although they got limped in with the hair metal craze but to me Extreme was a lot like Saigon Kick although not as all over the map and Extreme was better than Mr Big or Skid Row to these ears. Lotta consideration of their 3 Sides To Every Story to be their best overall but Prono Graffiti sold the most although you can find all of their albums in cheap bins at your local HP Book store. Which includes their Greatest Hits/20th Century Masters to which I picked up for 2 bucks of course. Gary Cherone would replace David Lee Roth in the ill fated Van Halen 3 era.
10. Surfin Bird-The Trashmen 1963 If all else fails..
Since it's time for Christmas thought I put up the 5 songs Of Christmas this year. Sad to say I didn't find any decent Christmas albums to hear but as always, I do tend to find some interesting yuletime treasures to boot.
Santa Claus Is Coming To Town-The Blues Magoos
Christmas Tears-Freddy King
The 12 Gifts Of Chirstmas-Allan Sherman
This Christmas-Shoes
Christmas Without You-The Townedgers
As always keep those cards and letters coming in.