Music aside.
Who is this xolodremont site and how come they have padded the ratings to 60 today? I doubt if they're anything than either a spam site or another Russian site for golddiggers. What will they do after I retire this blog? The ratings for last month went over 2500, which was my best since 3700 views in July. Again it didn't translate much into actual comments and new fans of music though.
Black Friday here was the usual. Waited till after 3 PM to venture out and Half Priced Books and the thrift stores were actually quite empty although the big box stores were busy. Not like the complete wall to wall cars at Wal Mart Thanksgiving evening. No way in hell I was going to step foot anywhere in that neighborhood. With 40 percent off certain items at HP Books, I ended up getting Neil Young's Journey Through The Past LP, but sad to say that side 4 had a GD circular scratch that skipped on one song. But Side 4 was unlistenable anyway. From an aborted movie, side 1 had some Buffalo Springfield performances but they sounded like they came from actual studio recordings. About the only worthwhile stuff off that album was a better live version of Find The Cost Of Freedom/Ohio than the 4 Way Street album and a shorter Southern Man on Side 2. But I can also see why Neil Young never put it out on CD. The album is basically pointless. Unless you want to hear the 16 minute epic Words on side 3. Still remains a C plus. Another wasted buy was Cab Calloway Blues Make Me Happy (Coral 1958 thereabouts) to which Cab, twenty years removed from the spotlight, gets bogged down in dated arrangements by Henry Jerome and Dick Jacobs and makes a muzak pop standard album. Recording sounds great, the songs not so much. And two Association CDs now out of print, Inside Out and Birthday, their most pop sounding thanks to Bones Howe. If anything Inside Out is their cursed album, where their light and airy versions of Never My Love and Windy established them as pop stars and not the freaky avant garde band that they really wanted to be. Perhaps their best song wasn't the two hits but the moody anti war Requiem For The Masses which concludes the album.
Still bored, I moved to Stuff Etc to which I spent about 10 minutes talking to my co worker friend Ken about the work situation and even he admitted that our new scanner co workers, that most of them were pricks. Not all of them, I made some new friends in Jack and Jean, and although the rest have been somewhat helpful, a few of them are total jerks. I found that out the hard way trying to QC books and had to redo the pallet since I put the fucking binding side of the books out, when they were supposed to be inward and pretty told JoAnna to go back to the buffet table since I got everything done by myself. Can't figure her out, never says hi and always have a dirty look when you come into view. But nevertheless Ken told me there were albums in the back and imagine that I found a few. Mostly forgotten 80s bands (Fatal Flowers, John Wesley Harding, The Gateway) but I did get a decent copy of Dave Mason It's Like You Never Left. They were a dollar apiece. Both Goodwills in town had nothing to offer.
This weekend may have been the best college football weekend ever. Michigan and Ohio State played a classic game to which a big fight broke out, three players got ejected and one Buckeye gave the double birdie to the Michigan Fans on the way to the locker room. Michigan lost when they went for two instead of a tying extra point and the Ohio State player intercepted and then OSU recovered the onside kick and won 42-41. Michigan State proved to be the 2nd best Big Ten Team beating Minnesota 14-3 and then the shocker was Wisconsin being upset by Penn State at home 31-24.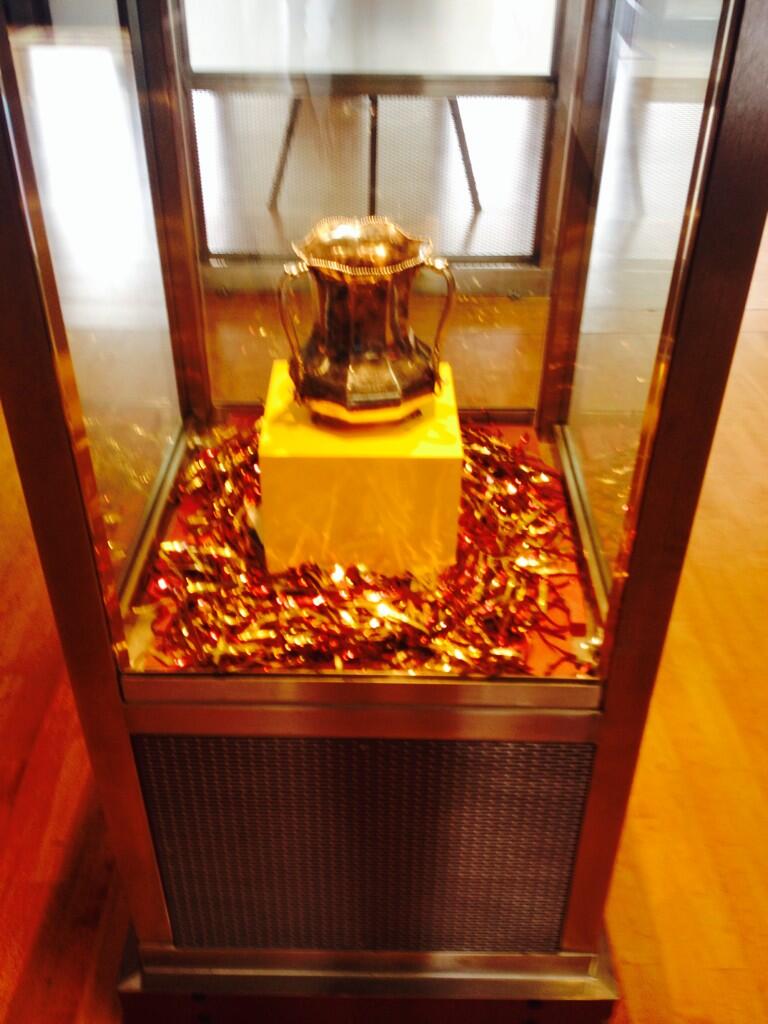 Arizona State put a big whopping on Arizona 58-21 and gets to host the Pac 12 Championship at home next week against Stanford. And a bit of karma paying Alabama a visit when they had a second put back on the clock when it was evident that the RB went out of bounce with no time left. So the refs put a second back on the clock and Alabama tried a very long 58 yard FG attempt to which, the Auburn player took it in the end zone and ran it back 100 yards for the winning touchdown and knocking the Crimson Tide out of the BCS title championship.
It was a good day for Iowa Football teams, Iowa State beat West Virginia 52-44 in 3 overtimes, coming back from a 31-10 score. The Cyclones won't be going to any bowls but at least they won the last game of the season. But perhaps the story of the year was the Iowa Football team coming off a bad 4-8 season of last year and turned it around with an 8-4 record, taking apart Nebraska 38-17 for their first victory over the Cornhuskers since 1981 and first victory at Lincoln since 1943. It was a nip and tuck game and although the Hawkeyes had a 17-10 lead going into the 3rd quarter, Nebraska was showing signs of life until Bo Pelini had a mental meltdown, getting flagged for unsportsmanlike conduct call and then decided to go with a fake punt on forth down to which the Hawkeyes, stuffed the punter five years short of the first down. After that the Hawks had the game in hand when they score a TD on that possession. Interesting to say after the game Bo dared Nebraska to fire him but the AD said no and Bo still has a job and everybody is happy.
For the most part, I have to say that this team may have been Kirk Ferentz' best coaching year ever, despite the hacks at Sports Illustrated calling him one of the 5 worst coaches. I must admit that I didn't give the Hawkeyes much of a chance this season either, thinking we might win 3 games at the best. But in fact the Hawkeyes fought each and every team and did an excellent job against the dammed Ohio State state and leading them for 3 quarters before falling apart and they were in every game although Michigan State and Wisconsin gave them fits. But they won when it counted in the tail end of the season, taking out Northwestern in OT, blowing out Purdue and coming back 14 points down to Michigan to win and then taking it to The Mighty Corn on Friday. I will miss the three linebackers of James Morris, Anthony Hutchens and Christen Kirksey, for they were the the ones that kept the Iowa defense running at full tilt. And the offense with workhorse Mark Weisman, CJ Ferdonicz and the up and coming Jake Rudock at QB managed to have some good games in the process. In the end, The Hawkeyes, prevailed and willed themselves to a New Year's bowl game when nobody gave them any chance to win this season. They got the CY Hawk, they kept Floyd Of Rosedale and then they added a new trophy to the case, the Heroes trophy.
It's good to have a winning football team again. Go Hawks!