First major snowstorm of the fall had arrived Saturday and gave this wonderful state 3 inches of the white shit. Looks like it's going to be a long cold winter, although we at the halfway point of fall. For the most part over here in Record World land, I'm in need of a brand new entertainment center since the leaning tower of pieceofshit is falling apart. More re-arraigning of CDs, more moving albums and knowing too damn well I need to unload more stuff. January weather in November sucks.
The best of 2014 is going to be a short list of best ofs. We're getting to the end of the deadline to submit the best of (coming in December) I did buy the new Pink Floyd Endless River CD and for a new age type of album it's listenable. But you won't hear it on classic rock radio. Or any radio for that matter.
Hippie Chick Carol keeps telling me to quit glorifying them but the big story is Kim Dardashian baring all for Paper Magazine. Which prompted other copy cats to show off their ass. Since you want ass, I'll show you more ass
Moving on.
I have yet to preview the new Foo Fighters album but I do like Dave Grohl trying to get the word out about music. He don't give a fuck if you pay a dollar or ten for it, for as long as you listen and also, support your local starving band. His HBO show has been quite entertaining. But I keep forgetting it's on and have missed the last few shows. But I have been some weekend overtime past couple weekends as well. Won't be doing that this Sunday, I'm snowed in already.
Football Follies: Arizona State controlled their own destiny but slit their own throat as Oregon State beat them, on a pick six late in the game. Played in sub teens weather in Corvallis didn't help but neither did the defense as they gave up a long TD pass to give the Beavers the lead. And won 35-27. which basically ends the Sun Devils chances of making the final four playoffs. Meanwhile, the other up and down team Iowa went to Illinois and defeated them 30-14 As they say the Hawkeyes control their own destiny if they win the next two games, both at home but they are against a very touch Wisconsin team, with Melvin Gordon torching the mighty Corn with 408 yards in the Mad City snow and blowing out Nebraska 52-17. One can hope that Gordon will be wore out when he comes to Iowa City next week. And one hopes that the Shredded Corn defense will be there two weeks from now.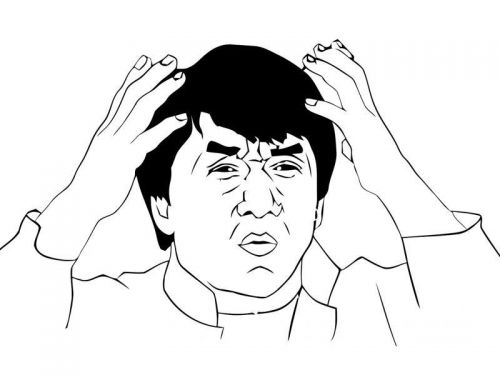 And what the hell is a hanna hornover? That searchword appeared three times on this blog. As well as tenrussianporn. Like that has anything to do with music.
Reviews:
Catholic Girls-1982 (MCA/Renaissance)
Gail Peterson has one of the most distinctive voices in rock music. Although this band never was more than a cult favorite, they had their fans and folks enough to want this reissued on CD. MCA originally signed them up and then bounced them when their S/T album didn't go anywhere. Renaissance reissued the album plus 6 more bonus tracks from a later session and guess which ones I enjoyed more? The bonus tracks. Turns out Peterson's vocals you either like or you don't, somewhat angelic but a fluttering type of vocal in terms of a Kate Bush or Yoko Ono (not a slam but comparison) if they were leading Scandal. The songs don't stand out all that much, same chords, same beat until final track God Made You For Me which veers into Jim Steinman territory. Overall, with Peterson leading the way, The Catholic Girls made tougher girl rock than say The Go Gos were doing at that time and managed to get themselves banned from the state of Rhode Island after a conservative priest blasted the band for Blasphemy (go figure). The bonus tracks are tougher sounding than the 1982 MCA album but still has that dated digital sound that screams the 1980s. Better songs (Vampire, Back In Russia) but that's debatable among the fans of this band. In the end, The Go Gos had more memorable songs, and better promotion.
Grade B
Pink Floyd-The Endless River (Columbia)
If this is the last true Pink Floyd album, which one hopes that David Gilmour goes through with that promise, then it's bound to disappoint the masses. Basically this is their farewell to Rick Wright who died a few years ago and this collection of New Age ambient light rock makes a nice listen to the fallen snowflakes that were falling all around me during the first of many blizzards this year. Of course Roger Waters wanted nothing to do with this, but Roger hasn't impressed us with his output since leaving Floyd either. At least A Monetary Lapse Of Reason had a couple decent songs on that, The Division Bell did nothing for me. But I had to buy it since the reviews compared it to such forgotten albums like Obscured By Clouds and More which were wrong, those albums had some rock to them. Endless River is basically outtakes and David and Nick sweeten them up. In fact only Gilmour sings on the final track Louder Than Words which doesn't stray from the tired slow beats that Nick Mason is famous for. Only other vocal track is from Stephen Hawking (Talkin' Hawkin'). I didn't think much of Louder Than Words, it seems like the finale felt unfinished, as if there would be a To Be Continued and leave us hanging for the next installment of Pink Floyd. To which if there's anything of value left in the vaults, then the greedy record label will probably cobble them together. The Endless River does have Nick and David and Rick play out certain themes from the previous Pink Floyd albums, quoting Saucerful Of Secrets, Ummagumma, Wish You Were Here, Meddle and of course the more popular albums and half the fun is to guess what album you heard the riff came from. Upon a second and third listening Louder Than Words sounds better, although I still think the end sounds a bit unfinished. I won't say if it's better than Lapse Of Reason, but I do know this beats The Division Bell.
Grade B
Playlist:
I Ain't Got You-Jimmy Reed (Big Boss Man)
Tighten Up-Archie Bell And The Drells (Best Of Archie Bell & Drells)
Lowdown-Chicago (Take Me Back To Chicago)
Louder Than Words-Pink Floyd (The Endless River)
Heart Of The City (Live)-Nick Lowe (Jesus Of Cool)
Road Fever-Foghat (S/T aka Rock And Roll)
You Really Got Me-Mott The Hoople (Two Miles From Heaven)
Who Wrote Holden Caulfield?-Green Day (Kerplunk)
I Am The Dance Of The Ages-Argent (All Together Now)
Sometimes I Do-The Townedgers (The Road Less Traveled)
P.S.
RIP to my old gym teacher Ray Brainard who lived to be 91. Junior high was a very new and scary scenario after being at Longfellow School from Grades 4 through 6 and I still contend those years to be the very best. It was easier being a kid and going up to downtown Marion for records and The Salvation Army for quarter finds (I miss the old woman that used to call me the record boy), but Ray was very instrumental in being a positive part of 7th and 8th grade. He was a football coach and when I went out for football, the team would later dominate the Wamac in 1978, alas, I wasn't a part of that, I was going down the alphabet in football and couldn't make the D squad. Ray was a successful PE teacher and a devoted Cubs fan, Iowa Hawkeyes and Marion Indians supporter. I'd post the Gazette obituary but their links become obsolete so I'll go with this from Murdoch.
http://www.murdochfuneralhome.com/obituaries/Ray-Brainard/
15 plus 1 years ago, there used to be a hot chat room at About.com of classic rock fans, to which they let this freak of nature come in and challenge them to more obscure stuff rather than the overplayed. We all swore that we would keep it together forever but times changed and so do people. While most of them followed over to Multiply and later here Blogspot and supported my efforts, one by one started disappearing from the face of the internet. Last month I talked bout Donna aka Brooksie and still wonder if she's doing well. But in the heydays of Classic Rock, Greg Warren aka The Vinyl King actually rivaled me in terms of music and a large record collection. But unlike me, Greg lived a life of a family man and had to deal with issues that most family guys do, get divorced, get remarried and so on. His Vinyl Kingdom was a fun read but I don't believe it exists anymore. We're Facebook friends but he doesn't talk to me all that much anymore. If he reads Record World I'd be surprised. He's a lot more spiritual and now is seeing a new person who I hope makes his life worth living. After all, that's the point in life, to find that someone special to share a life with. As for myself I continue to do what I do best, finding music nobody plays and blog about it. No need to pray for me, my fate is sealed.
Tequila Grill didn't last too long in Anamosa. There was a for sale sign in front of the window. Originally slated to open in August, they didn't till October and only lasted about 6 weeks. The previous owners El Tequila basically left town in the middle of the night and didn't bother pay their bills. Which is a shame, since El Tequila dinner platters had an excellent cheese sauce to go with the burritos. It's hard to have a decent mom and pop Mexican food place in Anamosa, since there have been 3 different owners at that location in the past 2 years. Chances are not that great for a 4th Mexican place in that location but if there happens to be one that pops up, I'll be the first in line to try it out. Just as long as they stay open longer than a month as in the case of Tequila Grill.