Okay, so I was watching Ginger Baker pounding on his drums on PBS Friday Night and basically Rock's Original Grumpy Old Man had a nice jazz band put together led by Pee Wee Ellis on sax. Ellis was once part of James Brown excellent band. The guys in the band seem to have a good time despite Baker who acted like he didn't want to be there. But at age 75 when asked about a Cream reunion and playing alongside Jack Bruce, he gave a FUCK No that'll never happen again snit. Well, Ginger got his wish, he'll never have to deal with Jack Bruce ever again, Bruce passed away Saturday at age 71.
We'll never know if Baker was sincere about that but he did mention when he found out that Bruce was a great player and will be missed. Eric Clapton said that Bruce was a tremendous inspiration to him. The legend of Cream may have been Clapton but it was Jack Bruce's singing and songs that made the band. Certainly the highlights of Fresh Cream and the Second album came from Bruce's songs. Sunshine Of Your Love, World Of Pain, NSU. the songs go on. The nadir may have been the extension of songs over 10 minutes on the Live Cream album and the bloated live side of Wheels on Fire but Cream was one of a kind. Bruce's solo career would not be as successful as Cream but he still managed to put out some nice albums on his own and hooking up with Robin Trower for a couple well received albums. The perfect foil was Ginger Baker which would return off and on for projects, including the interesting BBM hookup with the late Gary Moore. Of course Baker would complained about the loudness and never playing with Bruce again but 10 years later, Cream would reform for a handful of shows and an live album. Jack was 71.
http://lefsetz.com/wordpress/index.php/archives/2014/10/25/jack-bruce/
And of course the tributes are coming in left and right, and why not. Which also led to another Bob Lefsetz tirade at the tail end of said tribute to bitch about albums and radio and STFU nonsense. Goodbye albums goodbye radio, goodbye youth. There's no guarantees in life, there's a time limit for everything and for everybody. It's great to see new and good albums from John Mayall and Leonard Cohen who at age 80 themselves continue to defy time and morality. But you don't need to hear it from me or from Lefsetz that you don't have much time left on this planet. So you must make the most of what's left in your life. I have no bias against new music like Bob Lefsetz but I get tired of hearing him bitch about nothing worth remembering and how people should just give up. Which is the wrong thing to do and say in this life. New music don't jump out at us like it did back then, even for myself I come to know that what is new music I don't remember much afterwards, unless it really sucks and then then it sticks out. Hey Soul Sister anybody? You fucking can't escape that POS song if you go into a Cumulus owned radio station and it's still in regular rotation. Of course I had to hear it over the speakers when I was in the St Vincent De Paul. In this day and age, you don't have artist friendly labels anymore like Warner Reprise in the 60s or Island or Harvest Records to name a couple. Atlantic didn't pay their black artists squat but who ever was on that label was there for years. Same as Chess Records or RCA with the country artists. Longevity is a rare occasion for any band although Green Day has managed to hang on Reprise for 20 plus years and the dammed Train on Columbia for 15. But the argument about albums is that when you buy one, you are investing 35 minutes of your life up to an 2 and half hours on a album pending if it's a single or a box set (meaning two or more cds). Time is money and if you don't much much as you used to, you tend to be more picky of what to listen to. You have to be. If you want to listen to the same shitty music, just turn on the radio. No shortage of that. But of course I can see his point of bands making pointless music. Foreigner for example. Never running out of ideas to reissue their albums 20 times they have now announce that a new remake of their classic 4 album. Read the fine print and they omit a few off that album, but replaced LuAnne (the failed 4th single off that album and I'm Gonna Win B Side in favor of yet another run through of Cold As Ice, Hot Blooded and the rest of the overplayed classic rock crap that we're all sick of hearing. As pointless as they come. They will not go away.
Death never takes a day off. Oscar Taveras, star player for the St Louis Cardinals dies in a car crash at age 22, Marcia Strassman better known as Gabe Kaplin's wife on Welcome Back Kotter show and made other movies loses her battle with breast cancer at age 66. RIP. On a positive note, Wilko Johnson had a cancer tumor removed from him that weighed around 3 KG which took 11 hours to take out. He says he's now cancer free. Let's hope so.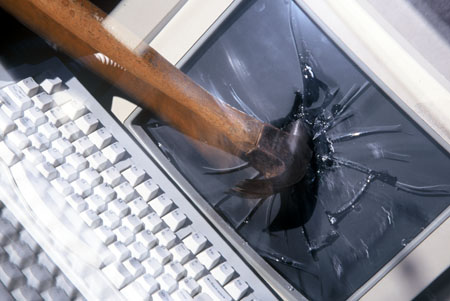 So we return back home after three good days in St Louis only to come back to the same old shit and demons that plagued us. The endless computer freezes and hold ups and the computer is getting much worse as times goes on, not responding, the endless shockwave not working issues which I'm surprised that I haven't taken a hammer to this computer yet. And the usual political bullshit commercials that never seems to end. What else is new? Anamosa, the local football team got blown out at Cascade 34-13 but they still made the playoffs for the first time in years. They host New Hampton who ended Anamosa's season 41-0. Cascade shut out West Burlington 42-0.
And as for Marion, they suffered their worst season in many years, going 1-8 and 0-6 in the conference, getting destroyed by the hated CR Xavier team 37-6
I had health issues and spent two nights in the hospital so didn't get the chance to see Widespread Panic at the Paramount last night, their first in CR since Michael Houser's last show in 2002. Duane Trucks sat in on drums for Todd Nance.
Set I:
She Caught The Katy > Papa's Home, Can't Get High, Good People, Bear's Gone Fishin' > Ribs & Whiskey, Diner > Bust It Big > Love Tractor
Set II:
Second Skin > Ophelia > Shape I'm In > Second Skin > Pilgrims > Driving Song >
JAM
> Time Is Free > Driving Song > Chilly Water
Enc:
Use Me > Ace of Spades
Notes
: With Duane Trucks on drums for Todd Nance
http://www.panicstream.com/
Another net radio to tell you about: Kill Radio. Anti Corporate Music. The way I like it. So will you.
http://www.killradio.org/
Speaking of pointless, record reviews! What's new?
Scruffy The Cat-The Good Goodbye (Omnivore Recordings)
While sitting waiting for Sony Music to get off their ass and reissue the studio recordings, the folks at Omnivore came up with the alternative and issue a collection of 22 demos recorded between 1984 and 1990 when the final six songs on this comp were being shopped around various labels and got no takers. Which is a shame since they boasted one of the more tuneful singers in the late great Charlie Chesterman. The early songs were interesting since Stona Fitch's electric banjo which could count Scruffy The Cat as a very eccentric band, kinda like the 13th Floor Elevators with Tommy Hall's electric jug. But basically, this songs are demos and works in progress. Happiness To Go done as a slowed down ballad does not work very well, this song was sped up to punk rock speed on the two EPs that Relativity issued along with the 2 regular albums. The key moment was Burns Stansfield's keyboards replacing Fitch's electric banjo and accordion, and Scruffy The Cat became a very good alternative rock band of the late 80s. This fills in the gaps and until the actual release and reissues of that box set Sony promises to put out, the only way to hear what the fuss was all about. Not essential but anything Charlie Chesterman and Scruffy puts out, is worth hearing.
Grade B
Primus & The Chocolate Factory With the Fungi Ensemble (ATO/Prawn Song)
Leave it to Les Claypool, he continues to be weird and all over the map. What to do for an encore? Do a concept album about Charlie And The Chocolate Factory. A good idea in concept but for an whole album it's tedious even for Primus standards. Golden Ticket is one of those na na da nana songs that Claypool sings over and over till you want to smack him or change to the next song. And four variations on Oompa songs where the kids meet their punishments tend to drag. But in the case of Primus, they should have been even more wilder. After Farewell Wonkaites passes by, you barely remember it.
Grade C+
PLAYLIST:
I Feel Free-Cream (RIP Jack Bruce, From Fresh Cream)
Middle Name-Rory Gallagher (Fresh Evidence)
Ju Ju Man-Webb Wilder (More Like Me)
Wild Blue Yonder-The Screaming Blue Messiahs (Gun Shy)
Inertia!-The Hustlers (Surf Legends And Rumors)
1984-Spirit (The Best Of Spirit)
Time On His Hand-James Blundell (Hand It Down)
Sooner Or Later-The Feelies (Time For A Witness)
Iko Iko-Dr. John (Gumbo)
I Do-Geils (Monkey Island)
http://www.westernmorningnews.co.uk/Cream-stars-say-farewell-round-legend-Jack-Bruce/story-24190438-detail/story.html