While Gene Simmons continues to rail away at his former KISSmates Peter Criss and Ace Frehley, the latter two managed to show up to play on a couple of old KISS songs and looked to have a good time together. I'm sure if KISS ever gets into the HOF, that Gene will forbid the other two to join up at the podium since he can't let go of the past, or still is pissed that Ace's solo album was the best selling out of all KISS solo projects of 1978. Certainly Tom Thayer and Eric Singer have done a nice job duplicating the Ace riff's and Peter's drumming but everybody still likes the original lineup, no matter how cancerous the two may have been in Gene's estimation. But Gene is right is one way, you can't go back to the past, no matter how much the fans would like that.
Lou Reed passed away on Sunday aged 71. What can I say, Reed was a visionary and a true original. Like Bob Dylan and Neil Young, Reed tended to annoy his fan base with his adventures after leaving The Velvet Underground. His albums were always unique. Who else can follow a commercial album like Sally Can't Dance with the corrosive Metal Machine Music, then back it up with the soft and reflective Coney Island Baby? His Arista years were confused at best, the even softer Rock And Roll Heart, the overrated Street Hassle and The Bells, the stand up comedy of Take No Prisoners and unappreciated Growing Up In Public. Returning to RCA in 1982, he worked with Robert Quine on The Blue Mask and the stripped down Legendary Hearts, but the mainstream New Sensations was his best effort. Mistrail was a disappointment and Lou would move over to Sire/Warner Brothers with the critics fave New York and the sad Magic And Loss before burying the hatchet with John Cale and reformed The Velvet Underground for a few live dates across the pond. His later albums had some good moments (Set The Twilight Reeling gets the nod over the overblown Estacy (misspelled I know but spell checking ain't coming with the right word up). He took on Edgar Allen Poe on The Raven but his final album Lulu with Metallica backing him up, critics had a great time bashing the hell out of. But I look it as a Lou Reed album with Metallica as a backing band. To the end, Lou Reed did things his way and most of the time he had it right. His bullshit was worth more than most of new music nowadays. So there. Complications from a liver transplant done him in.
http://www.spin.com/articles/lou-reed-robert-christgau-toesucker-blues/
Top Ten Of The Week:
1. Omaha-Moby Grape 1968 When I hear this on XM radio, it makes me want to continue my subscription for another month or two. I just wish that Underground Garage would play it before I get into my driveway. But as long as Matthew Katz continues to breathe, you won't find Moby Grape's studio albums back in print.
2. Take It Anyway You Want It-The Outlaws 1978 Their discography is a mess, Hughie Thomasson passed away but Henry Paul and the other guy from Black Hawk with original drummer Monte Yoho has been playing as The Outlaws from time to time. But of course The Arista years were the classic years for The Outlaws to which by this time Henry Paul left and Freddie Salem replaced him and the band went for a more modern rock sound and hired Robert John Lange to produce that elusive hit single. Playin To Win, the album flopped and this song, while getting some FM airplay didn't chart. Found the record cheap at Goodwill and it's pleasant background music. Sometimes it catches my attention.
3. Hit The North-The Fall 1988 Mark E Smith has been one of those cult artists that I can take or leave but I have come to find his era when ex wife Brix was playing guitar was the most listenable for me. Co Op Records Moline had The Frenz Experiment in the cut outs, still in a long box. Remember those, those tree destroying things that used to have the CD inside? I threw all of my long boxes away with the exception of Stevie Ray Vaughn's Sky Is Crying which is hanging on the wall here. On the long box, this sold for 9.99 at some place called Off Beat Records which is probably out of business. There's a Offbeat Music store in Durham North Carolina but I've never been there and it's a bit out of my driving distance. Anyway, The Frenz Experiment is a good record but if you into repeated music lines and vocals saying the same things over and over this not may be your cup of tea. Maybe I'll keep the long box as a dust collector.
4. China Pig-Captain Beefheart/Magic Band 1969 Trout Mask Replica; one of those albums that will clear a room. On this track, the good Captain deconstructs a John Lee Hooker type of blues boogie and Frank Zappa recorded this on a cassette the way it sounds. The LP is cheaper than the CD nowadays, if you can locate a copy of it. Or take a chance with Amazon.
5. Hot Rod-Black Oak Arkansas 1973 One of the few times that a live version of a song kicks the studio's version ass, you can find the studio version on the new BOA CD. Tommy Aldridge smashing all his 11 cymbals throughout the song in a live setting. Hard to believe he move on to bigger and better bands (Pat Travers, Ozzy, Whitesnake).
6. Vincent Price Blues-ZZ Top 1996
Vincent Price-Deep Purple 2013
When it's the end of October, you know Halloween is coming when they start showing more Vincent Price movies on TCM. Of course Vincent Price remains my all time favorite actor. Sure there's a bit of camp on The Tingler and Dr. Goldfoot movies, certainly the Dr. Phives as well. But nobody gave Edgar Allen Poe a more definitive vibe than Vincent Price. Sadly cigarettes and old age took Vincent away from us twenty years ago but his spirit lives on in movies or TV.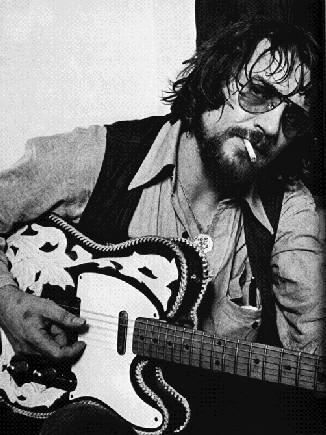 7. Never Could Toe The Mark-Waylon Jennings 1984 Waylon in the 80s was kinda losing favor with the country crowd but that doesn't mean he made bad records, they were actually pretty good and this song gets played quite a bit from our favorite country station in Dyersville. My preference I tend to prefer the lesser played, Toe The Mark or his 1987 MCA hit Working Without A Net over the overplayed Lukenbach Texas or Good Hearted Woman. Good thing Waylon isn't around to witness the crap rap hickhop that seems to be the lowest common denominator that is the norm on K HACK. I'm sure he'd wouldn't be impressed with FGL or that GD awful My Kind Of Night from T Pain fan Luke Bryan.
8. Black Wind Howlin'-Samantha Fish 2013 After months of waiting for Best Buy or any of my favorite record stores having this in stock, I found it for regular price from a New Jersey seller on Amazon. Ordered it on Wed, got on Saturday. The new album picks up where Runaway left off and for blues rock, Miss Fish remains up and coming even though Ruf Records has been one of my favorite labels, you can't find half their albums in stores anywhere. Wished that Mike Zito, her producer would have let her touring band in the studios to record the album, when they played this song in Davenport earlier in the year it was very much intense. Big difference is Yorrico Scott (Royal Southern Brotherhood) sitting in on drums and his fin-ace type of drumming clashes with the straight ahead beat of Go Go Ray. In fact, Scott's odd cymbal accenting gets to be annoying at times. Slight nitpicking though, the title track of this album would sound pretty good on KMFH, the new pirate station on the net that used to have a home on 99.7. Quick, somebody make a suggestion to them to play some Sam Fish.
9. Gnarlie-The Barbarellatones 2009 Surf music still exists today although it's way in the back row. Part of Off The Deep End Series from Deep Eddy Records this has plenty of surf pop with Robbie Quine sounding a lot like John S Hall of King Missile fame. Since nobody knows what I'm talking about I'll stop there.
10. Sad Song-Lou Reed 1973 It is. And on about the same subject, the life and death of a legendary tape recorder. Tis sad to know this.
http://www.kernelmag.com/features/report/6498/the-tragic-tale-of-a-legendary-concert-taper/#
5 songs of Lou Reed that were covers for other bands.
Sweet Jane-Mott The Hoople/Brownsville Station/Cowboy Junkies
Pale Blue Eyes-The Townedgers/REM
There She Goes Again-Beat Farmers/REM
What Goes On-The Feelies
Kill Your Sons-Tommy Keene
5 More Lou Reed Songs that are classics (outside of Walk On The Wild Side)
The Blue Mask-1982
Please Don't Talk To Me About Work-1983
Sally Can't Dance-1974
Sex With Your Parents-1996
Coney Island Baby-1976
Bonus track since this is Halloween week: DOA-Bloodrock 1971 The most scary Halloween song of all time.
Reviews:
Samantha Fish-Black Wind Howlin' (Ruf)
I gotta admit the little lady knows how to play blues rock with the best of them although you won't hear her on regular radio. She's too good and she don't use autotuner. This time out producer Mike Zito sends her to New Orleans and that style of sound shows. Like her first album she comes howling out of the gate with a rousing blues rocker Miles To Go daring you to keep up with her. And raises hell with Paul Thorn on Go To Hell, a blues based version of The Bickersons. And keeping with blues traditions, keeps Chester Burnett's original lyrics of a woman doing him wrong on Who's Been Talking. (Did Sam actually say she instead of he? well alrighty then). Throughout this 54 minute escapade the greasy live in the studio sound Zito captures is like going to a Samantha Fish concert. But the slight critical observation is that this record would have been even better if Sam had her rhythm section with her in the studio. (Go Go Ray missing, Yorrico Scott playing over the top drums, he was a lot more subtle in his other band Royal Southern Brotherhood). The title track was excellent when she played it live in Davenport this year. Black Wind is a good followup and not subject to the usual sophomore slump that plagues a lot of bands. Maybe the next time, Zito will record her actual band.
Grade B+
The Fratellis-We Need Medicine! (BMG Rights)
Out of all the bands that was Brit Pop of the 2000's, The Fratellis were the most melodic of all of them. The new album, has them on a new label and continuation of the accessible pop that they did on their first two album but with a definite hook on some of the songs (This Old Ghost Town, Shotgun Shoes). What gets this band into trouble is when they try to be like The Killers and go with the bombast they tend to lose me (Rock N Roll Will Break Your Heart). And what to think of Whisky Saga? Sounds like Pop Bob Dylan to me. The second half loses me toward the end but for the most part, We Need Medicine is fairly good album. Worth a fiver, but not more.
Grade B+
The ratings game, looking like shit and maybe under 2000 views since October 2011. Teabaggery was the best new blog this month 62 view, but the rest of the month blogs barely broke past that blog. Pain And Woe way back in 2nd with 36 views and anything else under 25, Last week's Stupidity limped to 23 views and nobody cared much about the Homecoming Queen top ten blog. The Motorhead and Nirvana reviews still in single digits. I still continue to push on but when you see things under 2000 and the only blogs that gets reads are archival stuff, maybe it's better for me to go do something more constructive. Such as looking at trains online.
http://www.goldenspiketower.com/webcam.php
The Orpheum Theater in downtown Madison has new ownership. Gus Paras, has partnered up with Henry Doane to restart the aging building with a big renovation project in the forthcoming future. Paras hopes to once again show films at the venue as well as concerts and maybe host a wedding or two in the future. The marquee will probably be the first to get restored, it's rusting quite badly and paint has faded over time. Hope to see the new Orpheum return to its past glory before my time is through
http://host.madison.com/news/local/historic-orpheum-theater-gets-new-owner-in-advance-of-sheriff/article_f3e03bd6-b2f0-599c-a9c3-4b366895a356.html