August is almost over, doesn't seem to be much of a summer. We had big plans for everything, till a tornado and basement water changed all that. I missed out on Hairball coming back here this weekend but next week is New Bo Arts festival, and I'll be spending Sunday down there (weather permitting of course). If you're there Saturday Night you can catch 4 time Iowa Rock and Roll inductee Bob Dorr and the Blue Band from 7 to 9 or you can go into Parlor City and catch Mark Avery Band.
Sunday brings folk rock legend Jim Post and actor musician Ronny Cox at CSPS that night for 18 dollars. Plus the usual starving artists displaying their arts and crafts and a couple street musicians.
http://www.newboartsfest.com/
This Thursday, Boston comes to town with Starship opening up. Not going to be the same Boston since Brad Delp ended his life in 2007 but Tom Scholtz is keeping the band going. In concert Tom is actually using a real drumset, not like the Casio ones he had on the last flop album.
So far this summer one 90 degree day was recorded and that was Sunday the fourth time in 20 years that we got one 90 degree day, 1993, 2004 and 2007 were the other years. So much for global warming.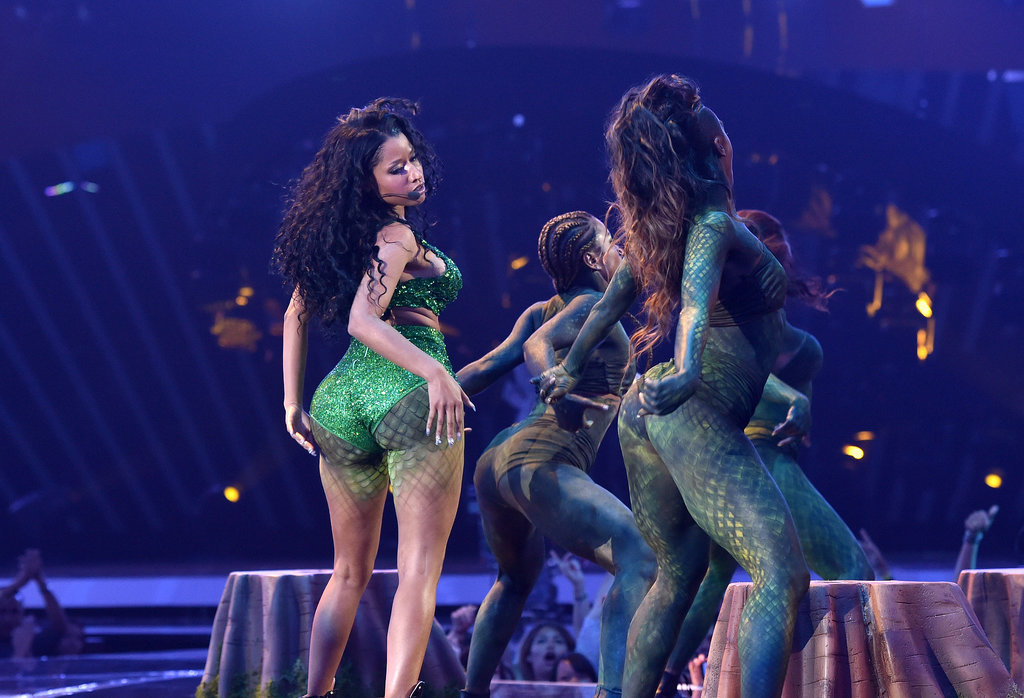 The VMAs were on Sunday Night. Big news was Suge Knight getting shot at six times at a after party and hit about three times but he should survive that. Meanwhile Nicki No Talent farts on stage and they call it a wardrobe malfunction. On a related note, see The Blue Band with Bob Dorr this Saturday night at New Bo.
Passings: Ralph Morman lead singer on the first Joe Perry Project album Let The Music Do The Talking and later Savoy Brown's Rock And Roll Warriors of a long illness. He was 65. He had more of a Rod Stewart type of vocals rather than Steven Tyler's, it did provide a nice counterpoint to Perry's vocals on the first JPP album. Morman would leave and go on to Savoy Brown for two undistinguished albums, one of them was Rock And Roll Warriors to which outside of Nobody's Perfect the rest of the album was ho hum. Had a new band going till the drummer was snatched away by Ozzy Osbourne and Ralph disappeared into a regular life.
After 36 years, Neil Young is divorcing his wife Pegi. I always thought that next to Paul and Linda that this would be the forever marriages but I guess nobody stays in love anymore. Sad to see this. Of course Pegi is seeking child support, I think Neil can afford it.
After two albums The Royal Southern Brotherhood (even second tier all star bands tend to lose members) are losing a band member. Mike Zito is returning back to full time duties to his band and production duties (he produced Samantha Fish's last album), but RSB is getting a major upgrade in Bart Walker replacing Zito. It's a good fit, Walker also records for Ruf Records and his last album Waiting On Daylight was one of the best albums of 2013. They'll be fine.
Burning Man, the big shindig out in California was going on and basically it's hard to get a ticket to even get in. But things were shaking a bit more out there, due to an 6.1 earthquake out in Napa Valley. Too much rain delayed things on Monday too. But it will still go on once things dry out and the roads are decent enough to drive on. In the meantime, a return back to Davenport to pick up what's left of the big finds I came to find that most of the 45s were picked up by other bargain hunters, thank our lucky stars we made it out there last week. I'll doubt that I'll ever get that lucky again finding dime records. Outside of a few curios and pop ones nobody gives a shit about, I did find four Cds at the pawnshop for three bucks, most notably Rolling Stones Some Girls for a whole quarter, replacing my ruin copy due to the floods of June. CO OP Records closed up their Davenport location and now has the Moline one, which they're barely holding on. Goodwill in Moline, moved further down the road, the old location is a Sears (big deal). And FYE is a thing of the past at the Mall.
Quad Cities minor league baseball team might not be in the playoffs, so I figured one last game at the Stadium by the river would be a nice way to end the day. Very sparse crowd for QC standards but they seem to have the CR Kernels number this year by hitting two HRs in a 3-2 come from behind victory. The Kernels are backing their way into the playoffs, they're in, but The River Bandits have a 8-3 record this year and when I watch both teams are 4-1 in QC favor. A J Reed hit the tying HR which, once again was hit in my area and I could have a baseball to take home, but let somebody else get it. James Ramsey hit the winning HR over the foul pole. While CR starter Steven Gonsalves struck out 10 River Bandits, The Kernels stuck out a league record 18 times, including a very generous one to end the game, but the nadir was them leaving 14 Kernels on base. Quad Cities is still 2 games behind Wisconsin in the playoffs with six games left to play, but they have won 5 of their last 6 games. Anything is possible. As always, watching the game from the brim (i.e. left center wall) is fun but really could have done without the customary brat with a baseball given to him via the bullpen and saying "want my baseball? can't have it". And wished his damn parents would have just used birth control 9 months before it being born.
Reviews:
Jimmy Smith-Standards (Blue Note)
With Kenny Burrell on guitar, these two duet through 12 sleepy jazz numbers that are perfect for driving home after a disappointing bargain hunt. Only time they kick it up a notch is on Bye Bye Blackbird. Not bad but the sameness of the songs and moods tend to put me asleep, even if I'm racing the 12:15 Union Pacific to get across the tracks before it passes on by. I didn't make it.
Grade B
Ace Frehley-Space Invader (E One)
Something about the RnRHOF induction ceremony rubbed Ace the wrong way and determined to do something about it, Ace may have come up with his best album since the 1978 solo project that trumped the rest of the KISS guys album that year. But the funny thing is how uncanny and how close Ace comes to sounding a lot like Gene Simmons down to the growl and goofy lyrics of such notables as Gimme A Feeling (radio edit) or What A Girl Wants or the title track itself. But I think Ace succeeds in making a actual KISS like record but a KISS record had Ace wrote the songs and not Gene and Paul. There's enough guitar riffs and leads that makes this a better record than the last KISS record. Plus this does sound like this would have been the worthy followup of 35 years ago right down to the edits that fade out the song and not make it drone on forever. Even at 54 minutes, Space Invader doesn't feel like a chore to listen through, even the instrumental Starship sounds just fine. That said, Space Invader is rock and roll we remember quite well and even Ace throws a bit of New York Dolls for shits and giggles. Nothing wrong with albums with mindless lyrics as long the music is shooting straight. The last album KISS Sonic Boom whopped his ass. This time out, Ace wins the showdown.
Grade B+
The Funk Brothers Live In Orlando 2005 (Eagle)
They powered the Motown hits back in the 60s and 70s before Barry Gordy decided to move it all to LA and leave his Detroit sound behind. Standing In The Shadows Of Motown was a nice honor movie which got the remaining Funk Brothers alive to do a live show at Universal Theme Park in 2005. And this CD comes across like a cheap tribute show, although Bob Babbitt, Uriel Jones and Eddie Willis is in fine form and the assorted musicians can do a good Motown groove. Too bad they ended up with piss poor female singers that come across more like Whitney Houston than Gladys Knight or Diana Ross. Whoever is screaming on Neither One Of Us like a American Idol reject makes this unlistenable but it could be either Donna Curtin or Marcia Ware. And they both stink. Delbert Nelson comes in for male singer relief but the whole thing comes off as something that would play at a casino or theme park. Give the band an A for effort, but the divas get a F and the whole thing winds up as a C album, graded favorably for historic value. But if you want the real thing, Motown still has the Funk Brothers best of in print. Go with that.
Playlist:
Good Thing-Fine Young Cannibals (The Raw & The Cooked)
Dirty Love-Divinyls (Temperamental)
California Gold-Dada (Dada)
The Joker-Ace Frehley (Space Invader)
Back Street Girl-Bobby Darin (Inside Out)
Teach Each Other-Twins (Tomboys On Parade)
Glass-Incubus (S.C.I.E.N.C.E)
Open Country Joy-Mahavishnu Orchestra (Birds Of Fire)
Respectable-The Rolling Stones (Some Girls)
High-Jimmy's Chicken Shack (Pushing The Salamania Envelope)