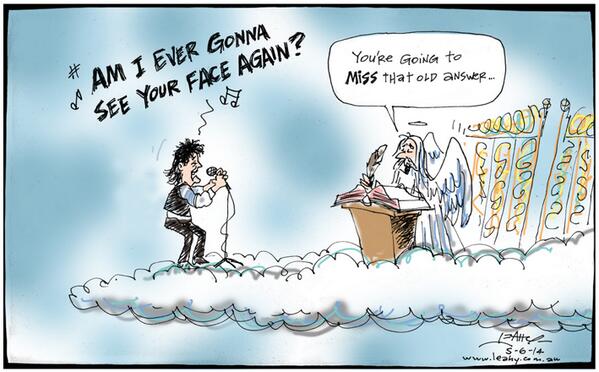 This is it folks, over the top.
http://www.rollingstone.com/music/blogs/alternate-take/over-the-top-remembering-australian-rock-legend-doc-neeson-20140611
Bernard "Doc" Neeson passed away this morning from brain cancer. He was the voice behind the classic hits from Angel City, known as the Angels down under and made three albums for Albert Productions before Epic cherry picked the best songs for the 1980 Face To Face album. Regarded as AC/DC smarter band, Neeson's songs were more story telling than the other band, The Angels never did catch on in the US although Dark Room was a worthy followup. Night Attack didn't sell enough for Epic to release it in the US so it remained import only. My favorite Angel City record was the bleak 1984 Two Minute Warning (later reissued for a month via Metal Blade) that MCA put out. With underground hits like Small Price and Underground Ashley Howe gave it the right metallic sound. However MCA didn't seem too interested in promoting it so the record died. The 1988 half studio half greatest hits remade Beyond Salvation was their final US release. While Mushroom Australia kept the record in tact, the meddling Chrysalis/EMI label had them redo some of their older stuff (I Ain't The One, Am I Gonna See Your Face Again to name a couple). The remakes are that bad actually, although Brett Echoles' drums are mixed way up front. The last proper Angels album was Skin And Bone in 1998 via Shock Records (Produced by Rick Brewster and mixed by Kevin Shirley (Joe Bonamassoa, Black Crowes, John Hiatt).
Doc Neeson's vocals were one of a kind, a growl one minute a manic scream next and he always seem to know when to scream out certain words before the Brewster Brothers lead guitar break. It is just a shame that he never got the praise that he really deserved. I consider Doc Neeson one of the all time top ten vocalist of rock and roll. Now forever silenced, unless you put on a Angels record.
RIP Doc