Rick Parashar, producer to Pearl Jam's Ten, Zak Wylde's Pride And Glory and Sap from Alice In Chains passed away Friday, he was 60. His productions had kind of a more garage rock sound but he's forever linked to The Seattle Sound of the 90s.
When you're a internet record store sales owner trying to get rid of unwanted CDs and albums, there are days that you're not going to sell squat. I'm basically very vocal and hands on when it comes to feedback ratings when I get them. Like any business, they buy something, and you find ways to get the sold cd out to them with little hassle as possible. And you strive for a five star rating, but in this day and age it's impossible. There's always going to be one person that will email you every fucking day to ask if you sold it off yet, or they want tracking and then they give you a bad rating. Meet today's perfect rating buster Paulita Hagadone of Valatie New York who may have gave me the dumbest feedback comment ever. "
| | |
| --- | --- |
| I believe he posted my order as shipped before, he reallyshipped my order! | |
Typos are in place, draw your own conclusion. All this for a eight dollar CD that I wished somebody else would have brought. Some people you can't please even though you did your best and kept up to date with e mails to and from and for the effort a neutral rating. Probably been better just to refund her money and tell her to go give somebody else a shitty rating and piss off. But that's life, for every 10 ratings of excellent, there's always going to be one neutral or bad rating. Yep, I reallyshipped your order, you didn't think I would Lorena Hemlsey...er Paulita?!. Look in your mailbox for another CD, Metal Machine Music and plastic poo.
I'm surprised she didn't leave a funny comment like "he shipped me a jewel case as broke as me" To which I would have made a special trip to Valatie New York with a unbroken Rubber jewel case and a 2X4.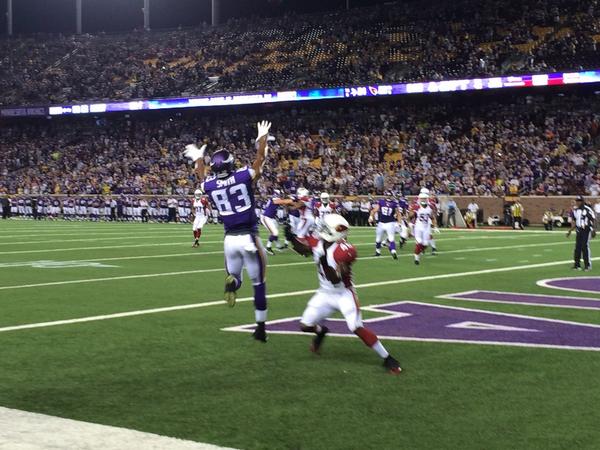 The days are getting shorter as the summer that never was winds up and for the most part I enjoyed the July and most of August dry days rather than the drown in rains we were subjected in March thru June. What's also coming is football season as well. A fun preseason game was Minnesota overtaking Arizona on a last second TD play from future Viking superstar QB Teddy Bridgewater to a Rodney Smith who's trying his best to make the team. After Arizona took the lead on a fourth down fumbled play, Bridgewater took the Vikings down the field, with a couple key catches by Smith as well. There was been a few Rod Smiths that made it to the NFL but this is the first Rodney Smith that I know of. But if nothing else he gets mentioned here in a music/record collecting blog.
There's a new radio station in town. 95.7 which originally was based out of Anamosa, then changed addresses to Cedar Rapids had ditched the FOX news right wing shit in favor of...Today's Hits! They are the new Y95.7 which will be going after the folks from Z102.9 and 107.1. Hit radio=same old shit.
http://www.y957fm.com/main.html
Passings: Billy Rath, bass player for Johnny Thunders and The Heartbreakers died Sunday after a long illness he was 66. He replaced Richard Hell and went off into ill fated album LAMF and UK Tour in the 70s and dropped out of music in exchange for real life, became a minister of sorts but did partake in Heartbreakers reunions from time to time...Don Pardo, longtime voice over for Saturday Night Live died of natural causes at age 96. Wouldn't we like to live another 43 years eh? Don't see that happening anytime soon.
The Coralville bargain hunts I found a couple things in the dollar bins and some of them can be found in the playlist. (Willis Alan Ramsey, High Noon, Stevie Nicks, Divinyls Hall And Oates) and of course the usual sit downs at the Mexican place and having some kid scream his head off during the whole time there. It never ends dealing with this, or at the Thrift stores to which Romper Room kids are running up and down playing with the toys and their stupid parents looking on indifferently.
Reviews:
The Empty Hearts (429/Savoy 2014)
A minor power pop supergroup featuring a Romantic, A Cars, A Chesterfield Kings and an Blondie get together to make a very good album of power pop rock. Wally Palmer (The Romantics) sings on the majority of them, although I think that's Elliot Easton (Cars) singing on the more Stoney's numbers. Clem Burke (Blondie) continues to go all over his drums like a Keith Moon. Andy Babluk (Chesterfield Kings) holds down the bass. And to further the 80s sound Ed Stasium (Ramones, Smithereens) produced and recorded it himself. Like today's Power pop bands (The Strypes, Len Price 3) I never get tired of the three chords and the truth that The Empty Hearts puts out. I can relate to it a helluva lot better than say, The Gaslight Anthem, whose trying to become the next U2 or whoever passes for "real rock". To me this is the real rock and The Empty Hearts deliver it. You can sing along to No Way Out or I Don't Want Your Love If You Don't Want Mine or even the aforementioned Stones vibe of I Found You Again. It helps when Ian Mclagan (Small Faces) adds B3 to the mix. In an era of Corporate Stale Rock and shitty outdated playlists, it's too bad you can't hear this on the radio, if it was 1980 you would. With a collective expertise of each guy bringing to this band from their previous band, the end results might be more polished but the spirit of real rock and roll is heard on this album. If nothing else this is in regular rotation on my station.
Grade A-
Stevie Nicks-Trouble In Shangri La (Reprise 2001)
Oh we loved her in Fleetwood Mac during the 70s heyday, she was the mystical sex symbol nobody ever get close to. Her solo career is erratic at best and even Crystal Visions, an improvement over the Atlantic/Modern best managed to combine her best (Silver Springs) over live bombast (Edge Of 17) but there were a couple tracks from Trouble that were quite fine on the best of. Trouble In Shangri La was best known for Stevie hanging with Sheryl Crow and John Shanks and despite the odds made perhaps her best since Bella Donna. Three strong songs really set the mood of the album and one thing that I know is that I like hearing Stevie rock a little more than the ballads that sunk her last album In Your Dreams. Of course Trouble would have benefited better with less songs and less producers, although the weakest cut remains It's Only Love and bonus cut, Love Is (done with Sarah McLaghlan's in tow with her producer Pierre Marchand). However I do give Sheryl Crow credit for keeping a low profile as well as fallen Dixie Chick Natalie Maines playing it straight on Too Far From Texas, with a couple of Heartbreakers sitting in and Sheryl playing bass to boot. But before Love Is, Stevie rocks out a couple more times ending it with Fall From Grace which would have a been a perfect ending to this album. But you know them mystics always gotta throw in one more love song before it's over and done for that happy ending. I donno, I prefer Siliver Springs myself but give kudos to Miss Crow and John Shanks to make it all worthwhile. That is saying something.
Grade B+
Willis Alan Ramsey (Shelter/The Right Stuff 1972)
Many consider this to be his finest album to the point that Willis has never followed it up, 40 plus years after the debut. Gentility, his second album, he's still putting the finishing touches on and there's a 2015 release date penciled in. But like every other time since 2009 has been pushed back due to some issues, in his case a flood going through the place he was recorded at in Loveland in 2013 that got hit big time. And he hasn't updated much since then. Nevertheless he made one album for Shelter full of songs that have been covered time and time again by the likes of Jimmy Buffett, Jerry Jeff Walker, Widespread Panic and The Bellamy Brothers although their version of Satin Sheets is not as pointed as the original version, leaving out the mescaline reference in the second chorus. A who's who of musicians are on his album (Leon Russell, Russ Kunkel a couple) and Denny Cordell's spare no expense production (with Al Schmitt (Jefferson Airplane) recording it) shows that Shelter Records was willing to promote this. Ramsey is a very good story teller songwriter and those who covered his songs showed good taste. That said, to me the album is a bit laid too back for me and like another songwriter in this vein (John Hartford Aero Plain) the kudos tends to overshadow the whole album, it gets too laid back to the point I almost fall asleep listening to this. And it would be easy to dock the whole thing a notch simply of The Captain and Tennile's cutesy pie rendition of Muskrat Love (America did a slightly better version), this is where the original wins out hands down. Rocking out is optional, in fact the only time they kick it up a notch is Northeast Texas Women, but I think they should have just faded it out and not come back to thirty seconds of dinking around. Don't hold your breath about Gentility coming out but Willis has cemented his legend with his first album. A warts and all acoustic classic upon itself at times and at certain songs. Praise the Lord and pass the mescaline indeed.
Grade B
Playlist: (Albums in ( ) )
Live It Up-Crosby, Stills & Nash (Live It Up)
Satin Sheets-Willis Alan Ramsey (Willis Alan Ramsey)
Your Phone's Off The Hook But You're Not-X (Live In Los Angeles)
My Ex Is Why-High Noon (Live In Texas And Japan)
Windows-Anders Osborne (Peace)
(I See) No Way Out-The Empty Hearts (The Empty Hearts)
Come And Get Your Love-Swinging Steaks (Sunday Best)
The Present Tense-Geddy Lee (My Favorite Headache)
The Whatchamacallit-The Burning Emotion (ABC Single 45-11178)
I Know How To Lose You-John Hiatt
Forgotten Song Of The Month:
https://www.youtube.com/watch?v=Y92eB3I99xk
Please Please Me-The Boll Weevils (Hit Record No 107)
Back in the 60s there was a budget label that would re record the hits of that time and they would put them out on either The Hit Label or Country And Western Hits and would sell them cheaper than the 99 cents of the major hits at the local Woolworth's. Hit Records were 39 cents retail prices although you could find them for a dime or less. This little gem comes from the little known Boll Weevils, who were in charge or covering the Beatles. Please Please Me, while nothing special, is a nice little garage rock number. The B Side My Bonnie is more corny. You can hear that via 45 Cat.
http://www.45cat.com/record/nc506414us
If you read this far, there's a website dedicated to the works of the obscure artists that used to record the cover versions for Hit Records of Nashville. I had a copy of Paint It Black from the Jalopy Five, for which being a knockoff label, they put some sweat and effort into this. The singer for the Five was Bobby Russell who had a 1971 hit with Saturday Morning Confusion. Sandy Posey, singer for Born A Woman sang under different names for Hit. The fun of the internet, keeping alive obscure labels and although a Hit or C W Hits might be laughable to the ignorant, it's really no different than a Motley Crue covering Smoking In The Boy's Room or Great White doing Ian Hunter's Once Bitten Twice Shy. Or Dean Martin doing Gentle On My Mind. Cover songs have been a part of music history for years. Jack White's Ballad Of Ira Hayes is where I heard it first before Johnny Cash's and the behind the scenes Nashville musicians did it almost perfect note for note. The Hit record tribute page is a labor of love check it out:
http://reocities.com/Nashville/stage/7799/hitrecords.htm
P.S. I actually found an album of Hit Records of cover songs of 1963. One of main engineers and recorders of these sessions was Billy Sherrill, who we all know was staff producer for Epic Records and was George Jones' favorite producer. Alas, the shape of the vinyl was that it was played a few many times and was scratched up. But I'm sure that the songs, while paled next to the original hit versions were most of the time, not bad covers.
PPS Since it means hardly nothing anymore. I compiled the top five all time worst Girlfriends that I have ever had in my life. Most are now grandmas and perhaps great grandmas but back then the ones that I chose to be my special girlfriends basically left me in the dust. My ex girlfriend wondered who the hell changed me to the point that I would be the worst boyfriend in her life. It's strange I can remember my grade school girlfriends better than actual friends, from Donna Hess in Waterloo to Michelle in Nevada and who could forget Leah Norton in Webster City. Even moving to Marion I did managed to have a few grade school girls that I'd walk home from school. Cheryl Barker was one of them and we were pretty tight back then, we played basketball and I swore some day I'd be the star quarterback to take the team to the championships but when I did go out for football, I ended up going on the D squad and quit, to which she quit me. Even in reunions you'd never noticed that we were once close. Once we got to junior high I still wasn't that interested in dating. But in 1975, the worst year of life, I'd met the one girl who would distort and disappoint me, Jeanette R who lived up in Michigan and it was a summertime crush. Somehow me and her got a little too familiar and as we decided to descend onto a tent in her yard, fate intervened and it poured rain to the point that we ran into the house instead. Which I think God played a role. But we promised each other to be true till we saw each other the next year and that would be the last time I'd see her ever. She ended up getting married and having 3 kids at age 18. The worst girlfriend I ever had.
Number 2 was Janice, the girl in my American Studies class and somehow her and her friends made my Sophmore year a living hell. I think she did have a crush on me, one day on a dare she sat on my lap. At times she made things worthwhile but I still saving myself to Jeanette and finally succumbed to a desire that Janice wanted to dance with me on some song. Colour My World it was, at that time I guess she was for the taking but appently I didn't ask her right and she made a big scene in front of everybody. I ended up dancing with her friend Sue instead. Janice and I never did get the same page, and with Jeanette not coming back it was a hit and miss affair, both of us missing a chance to date. She gave up on me after I graduated and hated me from then on out. Looking back upon my failures of relationships and not doing much dating except a couple times with my best friend's sister, I never really did develop much dating skills. I could count on one hand how many dates I had in the 80s and early 90s before finally having something that lasted more than a week. If I died tomorrow, I look at Jeanette and Janice as the main failures and perhaps destined to be a loner the rest of my life, despite the efforts of a couple nice girls who did their best to let me know there's more women out there that would want me for who I am. In hindsight, it's too bad that I gave myself totality to Jeanette; If I knew that she would not be a part of this life after the summer of 1976, that Janice would have gotten my attention and perhaps this life would be a different story. But that's all it is, a pipe dream of what if?
Number 3 and 4 were Gemini women, great for people under my birth sign but for me, Gemini women were the worst, split personality. Number 3 was quite nice and giving the first time we met but on the second time I saw her, she completely changed, and I finally gave up and took her home after the ill fated get together in Spokane, only to come home and having her tell the world I left her for another. To which I'm still looking for that one I left her for. I didn't date for six years, I was that disgusted. Number 4, I thought we had a good time till I came across her at a bar with another guy and she ran and hid in the bathroom. Nice way to show your appreciation, I basically wrote her a note and stuck it on her car window telling her to grow the fuck up. And number 5 was stripper from Denver who gave me her phone number, and I spent most of my time leaving a message and never having her call back. Strippers make lousy girlfriends but I was very naive, even at age 30. I'd been happy to spend a hour having dinner with her but when she sneaked out the backdoor to go to Burger King with another, I was wasting my time. As with Janice, Jeanette and Isabella too.
Life is like that. I spend the majority of time buying and listening to records and not being very sociable. Being shy and an introvert. I don't forsee any changes, being middle age and being too old and not a very good step father either. I just never learn even though I had chances. But it's too late anyway. I'll never be a grandfather or even father, but rest assured I got a pretty damn good record collection.
And so it goes.